EDIT MAIN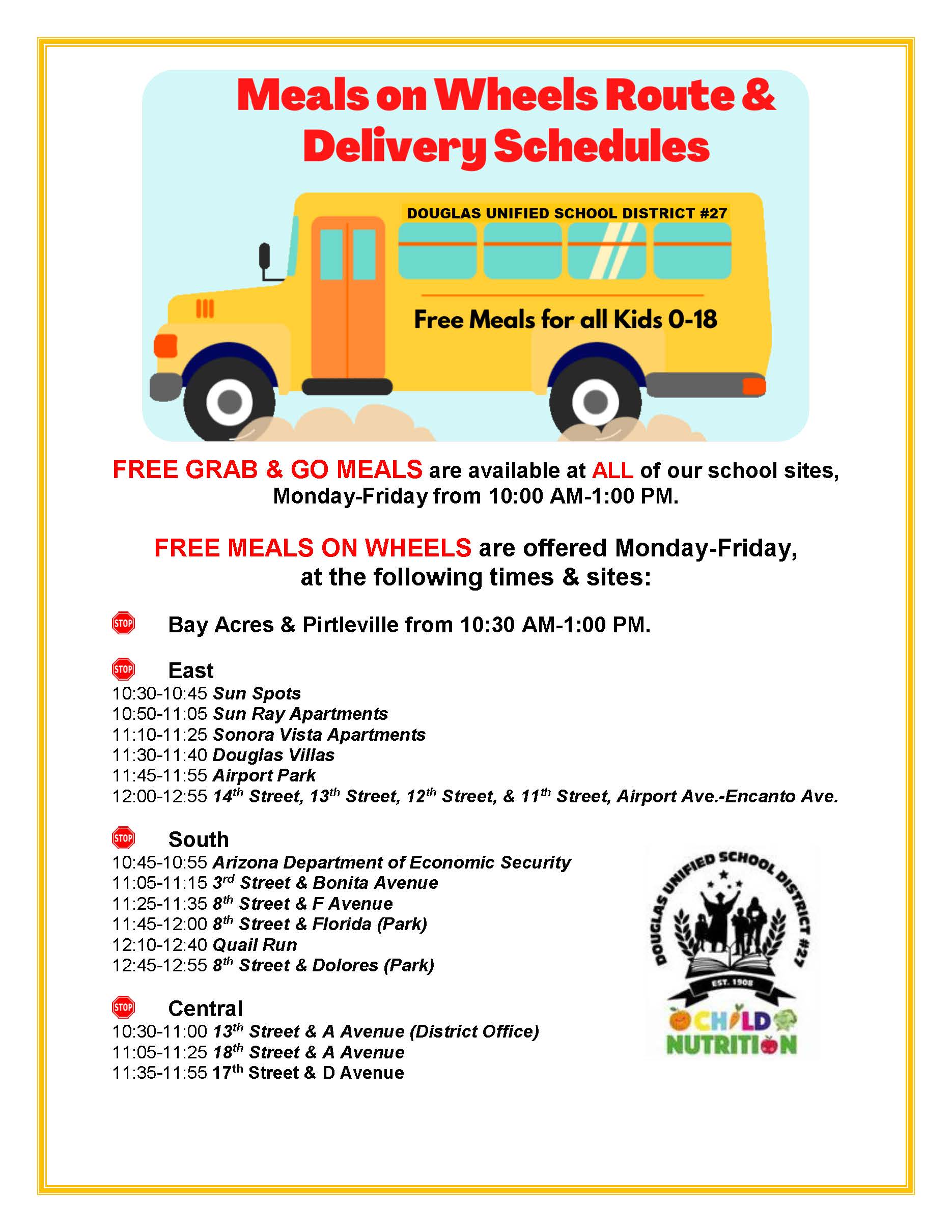 ---

For School Year 2020-2021:
DUSD #27 Child Nutrition is also providing meals on two bus routes (Bay Acres and Pirtleville) from 10:30 am to 1:00 pm as an alternative option. Bus route Grab 'N' GO meals will include both breakfast and lunch at no cost for DUSD enrolled students. A student ID will be required.
DUSD #27 Child Nutrition Department recommends implementing social distancing at least 6 feet when picking up meals at any of our service models.
If you have any questions, please contact the Child Nutrition Department at (520) 364-2447 ext. 2181. This schedule is subject to change.
Thank you,
Fernando Pineda
Child Nutrition Director